---
Client-Side Projects (In-House At Vicimus)
(The Story of my client side and autoTech product work is at the bottom of this page)
2020 Vicimus.com Site Design
In late 2019 we started a large effort to relaunch the Vicimus.com website as a better representation of our company, products, services and industry credentials. The resulting website launched in March 2020 and was created by a small team of 4 while still working on other daily tasks, projects and requests.
"Tear" – Bumper 2019 Campaign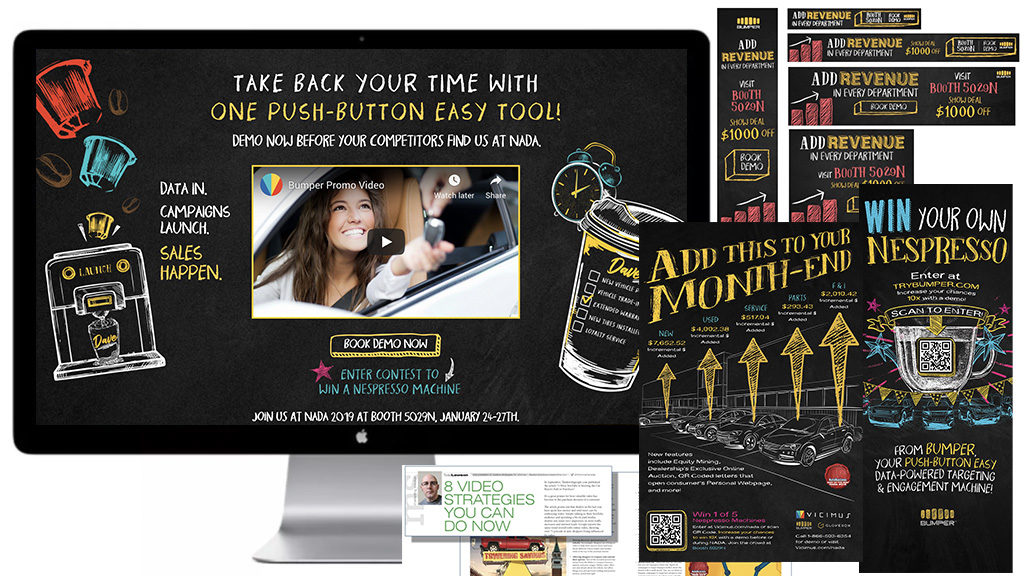 A Trojan horse marketing strategy. We created a multi-issue full automotive business magazine (22,000 circulation, North America) to discuss dealer strategies and market our products in ads.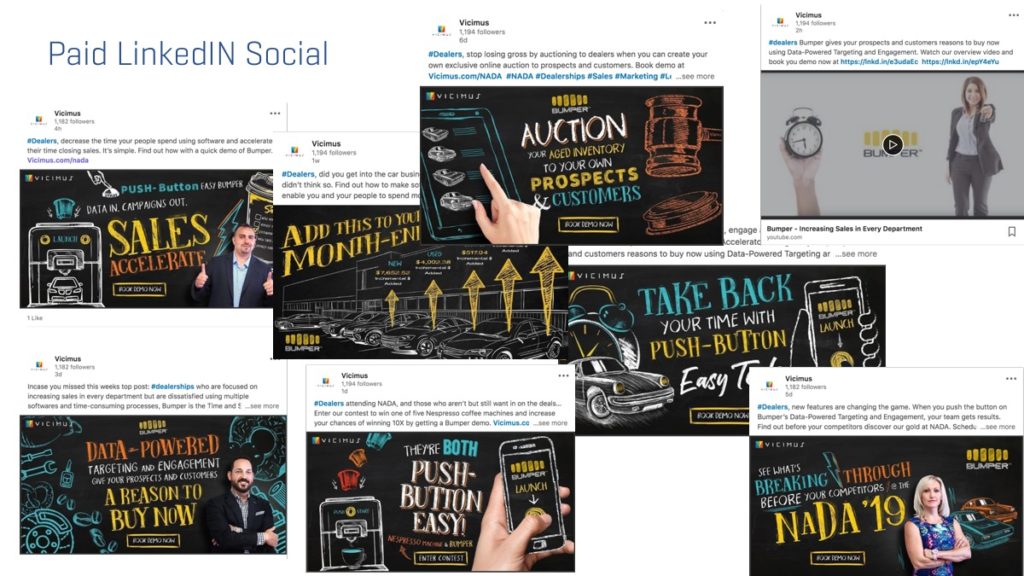 ---
UX/UI Leadership (SaaS, Platforms, Software)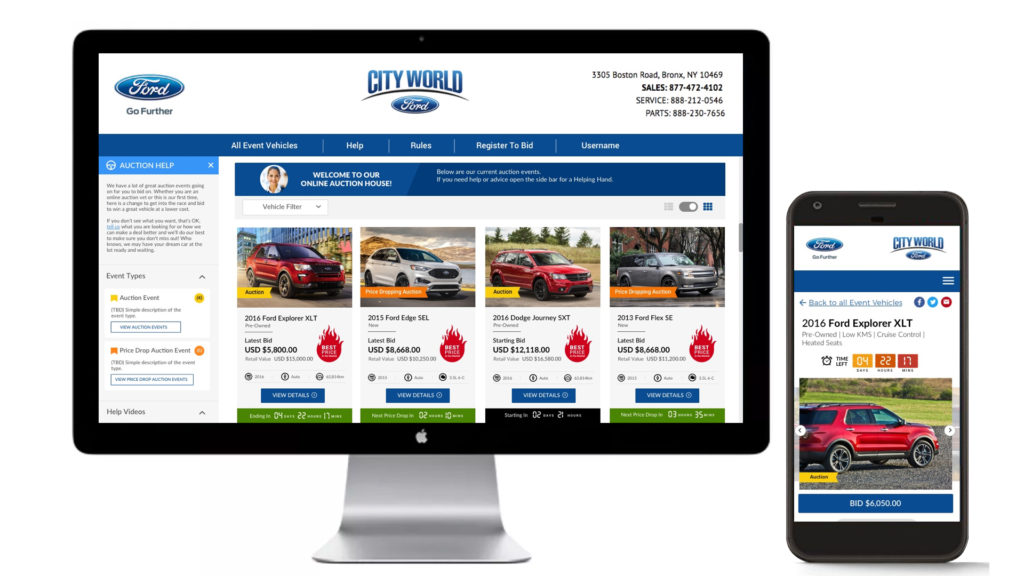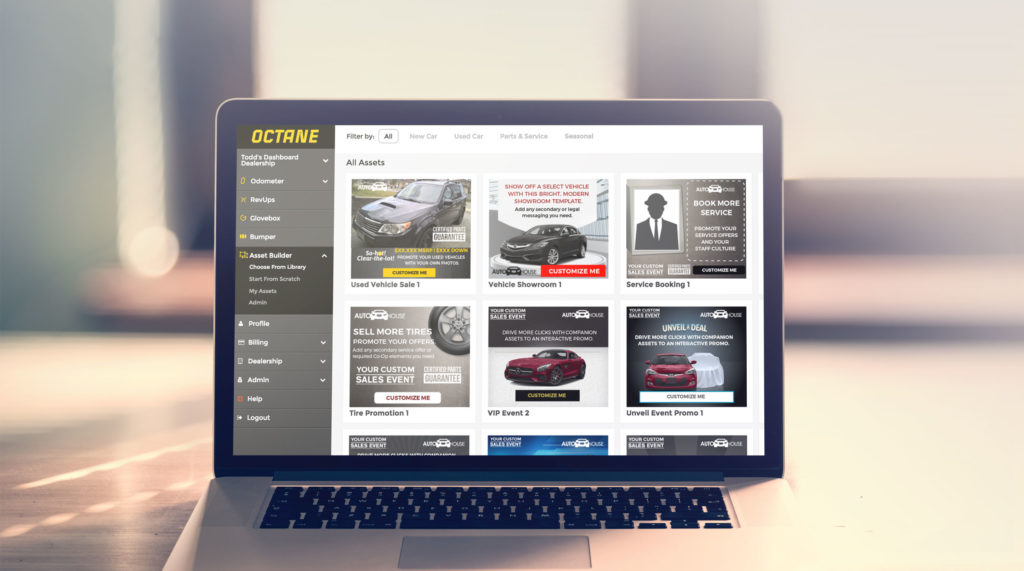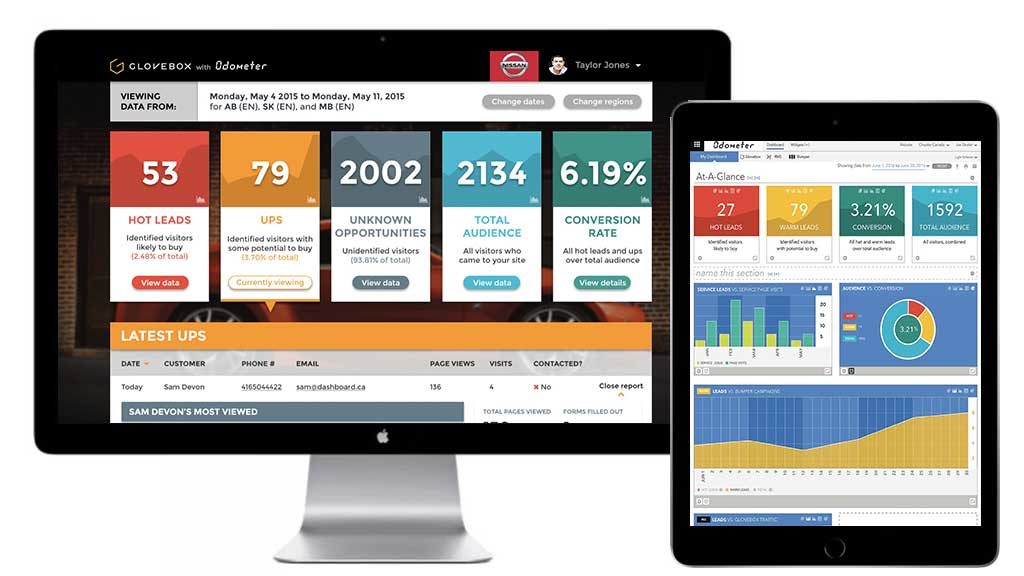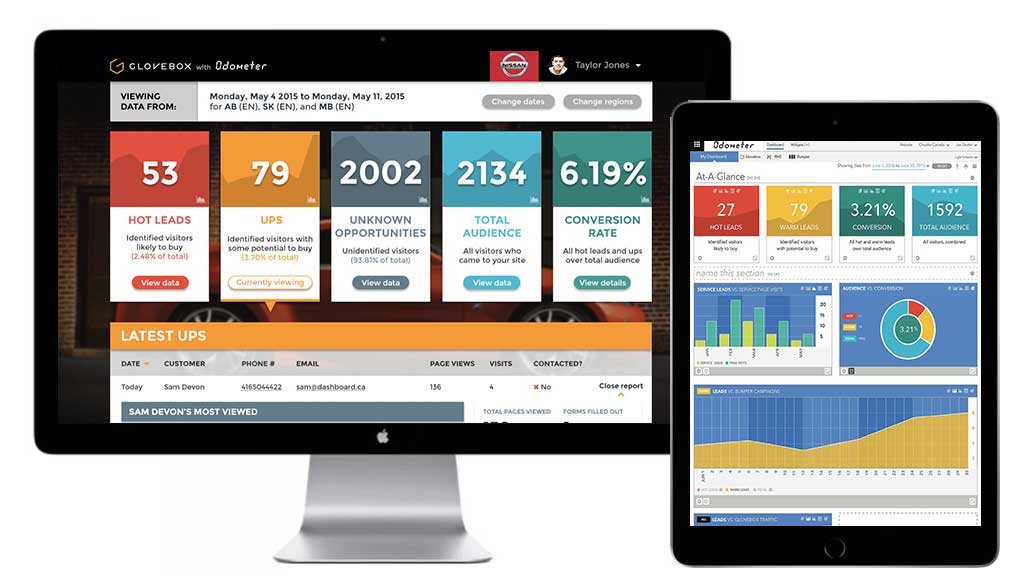 ---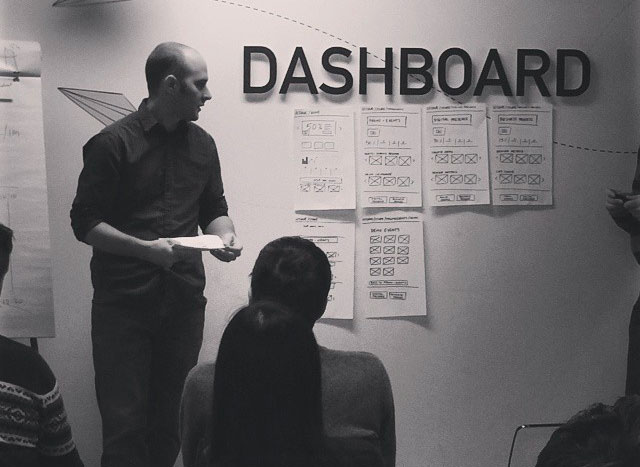 Since 2015…
Left Grey to Co-lead the complete transformation of Dashboard, his past agency, from a 16-year-old marketing firm into a Software SaaS Development Company, successfully selling it to tech firm Vicimus in under 2 years.
Transitioned Creative and UX department when Dashboard was acquired by tech firm Vicimus.
Led Vicimus Rebrand after being acquired
Developed agile department processes and creative scrums
Oversaw creative and UX teams in product development, creative services and all B2B marketing activities
Developed and owned company marketing plan
Created social calendar process, and directed team content creation and branding as well as media strategy experimentation
---