---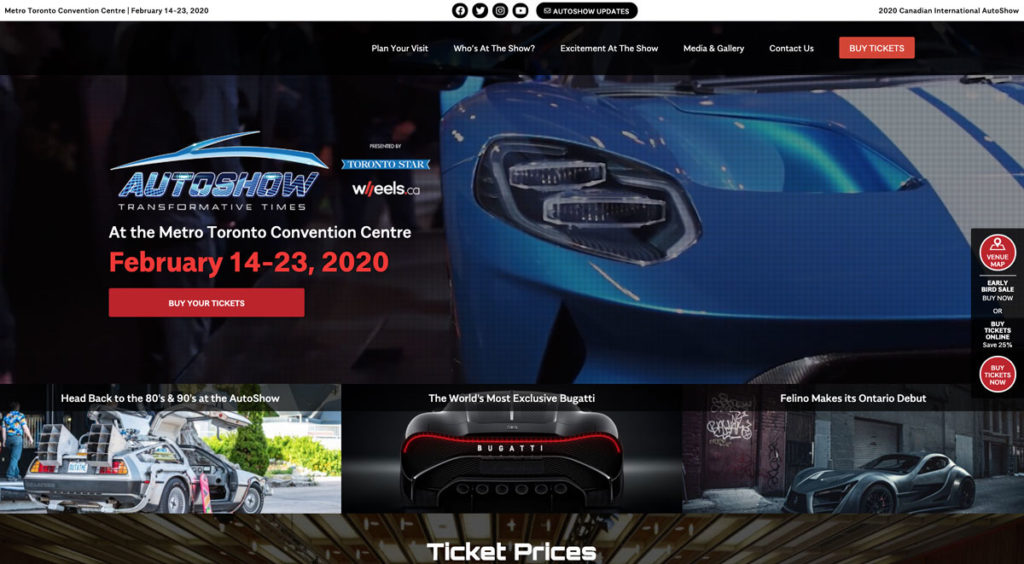 ---
Go deeper. See more work I've helped guide.
---
Latest Written Articles
---
I am a creative director & art director who has helped companies and brands transform themselves creatively for nearly twenty years. In that time, I have been part of, lead, built and rebuilt creative teams both within agencies and client-side (SaaS) and created globally award-winning projects.
My true passion is thinking of creative ideas. I am constantly curious about telling the next story. My curiosity has garnered accolades including multiple Cannes Lions, One Show Pencils, CA's, Cassies and more. Being ranked as one of the top 15 Best Art Directors multiple times in Strategy Magazine's Creative Report Card.
Career highlights include transforming an agency into a SaaS company (Dashboard/Vicimus), helping lead Grey Canada to win ADCC Agency Of The Year, creating a social tool that assisted in the rescue of missing children (Missing Children Society), filming commercials everywhere from my office floor (Bumper) to a forest in Argentina (Guinness) to a 10,000+ foot glacier (Post Grape-Nuts).
Awards & Accolades: 50+ awards national and international for marketing, branding, illustration and design.
Creative Skills: Creative Direction & Strategy, Art Direction, Concepting, Branding, Design, Illustration, Social, Digital & Traditional Marketing, Writing (short form, long form, scripting)
Business Skills: Executive team Experience, Team and Departmental Management, Client Management, New Business Development, Internal Planning, Budgeting, Resource Management, Project management, SOWs, Estimates, Process Development and deployment
Information Skills: UI/UX, Wires, Architecture, Prototypes, User Testing, Documentation, BRDs, Product Development, Roadmaps
Social Skills: Interpersonal Skills, Public Speaking, Storytelling, Mentoring, Teaching
---
Nice Things Other People Say…
Todd Lawson is a "Swiss-Army-Knife" of creativity. Physical or digital, no matter, he can do it fast and he can do it very, very well. He is a Jack of all trades and a Master of all. Hire him, quick, you won't regret it.

Glen Hunt | Ex CCO/CTO, V7/Cossette
Todd is a true talent, equal part user experience and idea minded he's fluent in multiple communication languages.

Patrick Scissons | Co-Founder & CEO, The Ostrich Algorithm / Ex CCO, KBS/Grey/Syncapse/BBDO
He embodied all of his creative works characteristics while also being one of the most calm, cool and collected creatives that I've had the pleasure of working with.

Barry Hillier / Co-Founder & CIO At EquoShift / Former Owner/Founder At Dashboard
Todd is a talented senior creative that has incredible dedication and passion. His ability to understand the objectives and deliver relevant, exciting creative is outstanding.

Brian Steinhauser / Co-CEO / Discovery Loft
Todd is one of those rare creative professionals who not only produces beautiful and inspired design, but actively leads the process around it. He understands the sweet spot where business objectives and creative innovation intersect and is extremely adept at bringing fresh insights to the projects he works on.

Gayle Lunn / Partner / Rebelles Research
Todd's strong leadership, communication and customer service skills were the reason this project was such a huge success for the AutoShow. It didn't matter what the task or request was, he made it happen for us. We cannot thank him enough as he was a true pleasure to work with!

Stephanie Thompson | Manager, Marketing & Operations | Canadian International AutoShow
---
Snapshot of 18+ years of experience (since 2001)
Chief Creative Officer | Vicimus 2019-Present
VP, Creative Strategy | Vicimus 2017-2019
Creative Director | Strategy Mob 2015-2017
Chief Creative Officer | Dashboard 2015-2017
Associate Creative Director | Grey 2012-2015
Senior Art Director | Grey 2010-2012
Senior Art Director | Dashboard 2007-2010
Art Director, Designer, Illustrator, 3d Artist & More | Various Firms 2001-2006
Clients/Brands I've helped: Abreva, AXE, Acura on Brant, AIDS Committee of Toronto, ATI, Atlanta Magazine, BlackBerry (RIM), Blue-Kote, Bombay Sapphire, Breathe Right, Bumper, Burlington Ribfest, Canadian AutoShow, Canadian Online Gamers Network, CDRS Hamilton, Corus, CosmoTV, Cruzan Rum, CCSC, Diageo, Dofasco, Débaufré, Eli Lilly Cymbalta (Pharama-depression), Elm Street Magazine, Enroute, Euroglass, Exclaim, Fortune Magazine, GSK, GloveboxCMS, Grape-Nuts, Great Grains, Guinness, Hellmann's, H&R Block, Home Hardware, InBurlington, Independent School Association of Ontario, LCBO, Lexus of Oakville, Milk, Nissan Canada, Ontario Toyota Dealers Association, Ovarian Cancer Canada, Playtex (Health/Product – FemCare and InfantCare brands), POST Cereals, Pronamel, Sagicor General Insurance, Sensodyne, Scotiabank, SevenStar Sports, Shreddies Cereal, Sunlight Laundry, Suburban Ford, Sunveil Sunwear, St. George Apple Festival, Swiss Herbal (Pharma-vitamins), Toyota Canada, the Toronto Jewish Film Festival, Vaseline, Wrigely's Juicy Fruit and W-Network (partial list)