To promote the launch of Bumper Ads – which joined an already robust retention suite within our flagship product – Bumper ads is focused on conquest marketing and customer acquisition. The product launched with built-in native Facebook marketing, a full library of re-made editable campaigns, and dynamic campaign webpages.
The Idea
The Insight: Dealers struggle with ways for new customers to see their offers and become opportunities. Bumper Ads can help them find your store with its suite of targeting and geo-location advertising.
The Idea: Bumper Ads is your co-pilot GPS guiding you to opportunities and guiding your customers back to you with a suite of audience targeting, and all-in-one advertising features.
Art direction used bold headline typography design, bumper yellow/blue, way-finding iconography and signage.
Copywriting was bold, direct, and concise. The 'Voice' doesn't ramble. It is confident and knows what to say.
My Role: Creative Direction
Art Direction/Design/Editing: Ryan Taffe, Yan Malka, Rysha Devonish
Copywriting: Ramiz Shaikh
Phase 3: Fall Service Refresh
Fall refresh focused on service bay managers. In this 3rd wave of creative, we moved farther into demographic lifestyle filtering and customer targeting features of Bumper Ads which lets dealers target Facebook campaigns with car owner-specific filtering audience buckets. Leading into the insight that this fall Canadians will be looking for local activities and enjoying the outdoors in lieu of vacations south so finding them and driving them into stores will be a real challenge for service managers.
Assets Created:
A/B Tested Video Spots: Headline version and Voice Over Version
2 Sets of HTML Banners (Offer Set & General Campaign Set)
2 Sets of Paid Social Animated Posts (Offer Post and general Campaign Post)
Phase 2: Halloween Themed October Refresh
To heavy up the campaign for the month of October we doubled campaigns with a Halloween themed version of the campaign.
Assets Created:
Video Spot
4 Sets of HTML Banners (1 Offer Set & 3 General Campaign Sets)
4 Sets of Paid Social Animated Posts
Phase 1: Launch
Assets Created:
Video Spot
3 Sets of HTML Banners (1 Offer Set & 2 General Campaign Sets)
3 Sets of Paid Social Animated Posts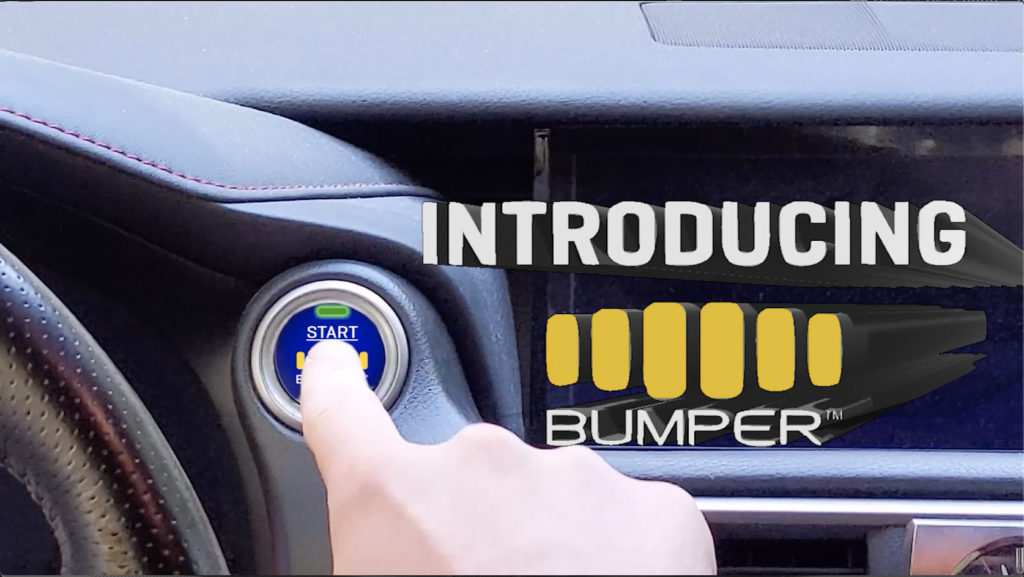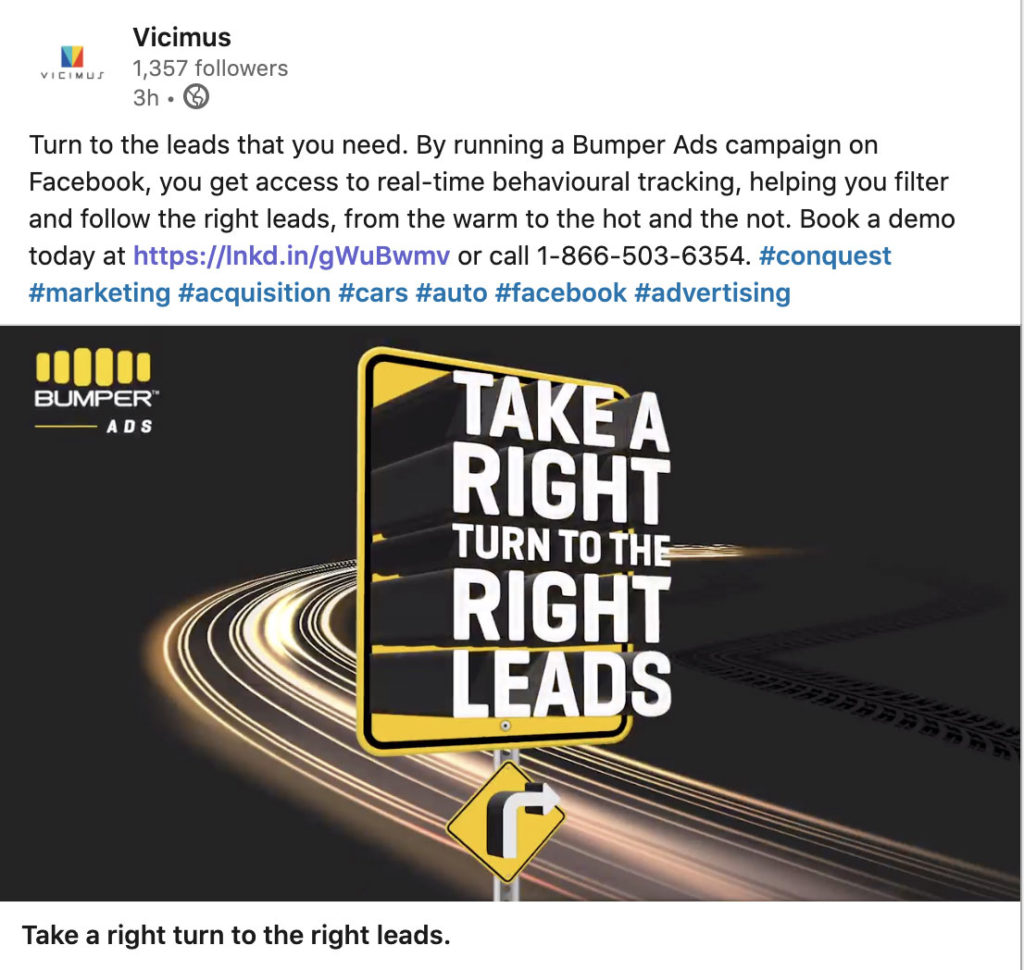 ---
Media Plan Strategy

Using multiple online websites that attract Automotive Dealers we started by re-marketing awareness ads for the Bumper Ads platform. Media included Social Posts, Google Banners (HMTL5 Animated) and Pre-Roll commercials. These units directed users to a vanity URL with product information and pricing. We then re-marketed those page visitors with a 2nd wave of banners with a limited time offer taking them to a much shorter page focused on converting to a demo booking. This strategy kept the target audience hyper focused and spending dollars smaller.
---